The logo
The logo was created by Hamdi Othman, a graphic designer, and a future architect and urbanist. He is the creator of Point Barre .
The logo represents the iconic DNA molecule shaped to resemble sand dunes and the colors are selected to refer to the Sahara desert.
The symbolism of the Dunes ?
Life in the desert could be a challenging journey. Excessive heat is the least of the concerns. Lack of resources can be life-threatening. The scarcity of water defines how far you can go in your every day's duties. You can get lost easily as the landscape is similar. Yet, there are people living there. They mastered the life of surviving, they have their own navigation system, they established genius auto-cooling homes, they cultivated the lands and created beautiful and unique paradises called oases. Thanks to these people, kingdoms emerged as cultural, scientific and trade centers in Sahara since the early history. Hard work, solidarity, persistence, and generosity are still venerated by the women and men who made the Sahara what it is today.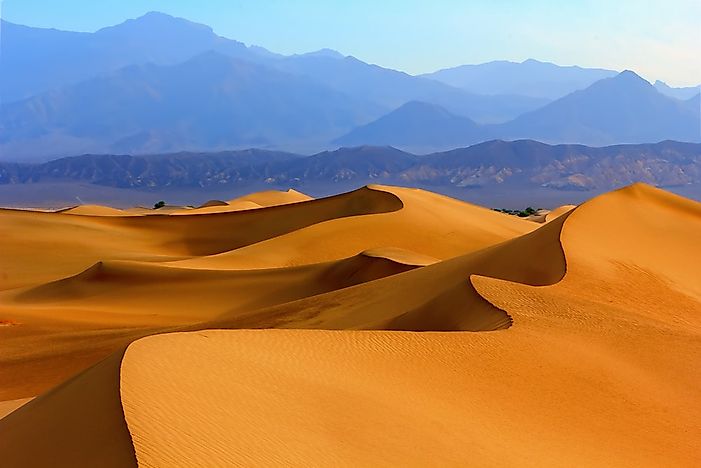 The 'Bioinformatics on Dunes' (BOND) blog is created for those with strong motivation toward learning bioinformatics and data science. A student or a researcher in low-income countries have to survive a hostile economic and cultural environment to maintain his productivity and progress. Just like the desert, the luxury of getting sufficient academic support and resources is an unreachable luxury. Career transitions are very difficult to achieve in the lack of sufficient mentorship. One may get lost, just like in the desert, when defining his self-taught end goals or pathways.
These are the issues that motivate me to create BOND. My primary goals are to bring my assistance to those who started their quest for learning through targetted tutorials in bioinformatics and data science. In addition, I hope to make BOND an active network of bioinformaticians and data scientists to tackle computational problems and to expose and discuss new ideas and reflective views impacting scientific research in low-income countries.
Language
For the moment, the blog is written in English the lingua franca of science. Depending on my availability, I intend to translate all the materials of BOND to Arabic. Why? because 400 million people speak it, because it is one of the most important languages according to the UN and because it deserves a better statue than the one it has today.
Community support
Just like in the desert, no one can survive away from the community. You cannot expect to make progress by an isolating yourself. Discussing, criticizing and supporting others are highly regarded and it is not a matter of being a morally superior good person. It is literally a question of your survivability, as the domains of bioinformatics and data science are diverse and unsteady. All your skills might become deprecated in a glance of an eye if you don't keep yourself updated by being an active member (Check this issue of GWAS studies Check the case of GWAS.
Contributing
I will feed the blog with useful tutorials and articles. This is certainly not enough to enrich the contents. I might also skip some topics because simply I am not interested in them or because I do not have adequate expertise to cover them. That is why, I encourage motivated persons to contribute in BOND by writing short articles, opinions, and tutorials in any of the topics about the interests of the blog. Nonetheless, you will be responsible for editing your own content. What you send, is what you get. and no reviewing will be made.
I should also pay your attention to the fact that BOND is not an academic environment. There will be no minimum words, lines or abstract or anything of that. Do not feel restrained by the rules. If you think that using toy examples and oversimplified metaphors will help others to assimilate your material, don't hesitate to do it. In fact, you can even quote Hip Hop lyrics if you wish to. Just relax and have fun.
For those who do not like to engage themselves in restraining tasks, feel free to ask any question and to comment on any topic on our social media accounts. This is very important for us, as you may redirect the content of the topics based on your requests.